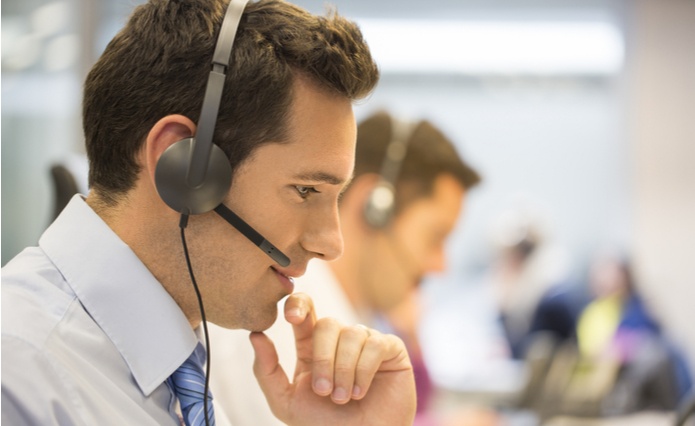 The service desk and help desk software industry has evolved dramatically over the last decade.
Major solution providers have emerged, segments of the industry have consolidated and innovative players have appeared. New technology is enabling the expansion of service desk capabilities, encouraging new support service proficiencies for both internal corporate requirements and for MSPs that offer services to their customers.
This market evolution is also seeing the emergence of greater automation with intelligent service bots, Machine Learning (ML) and Artificial Intelligence (AI). All of this technology is designed to automate common support scenarios, reducing the burden on service agents and allowing them to focus on more complex support tickets. Interestingly enough, this innovation is focusing a spotlight on the remote access strategy employed by the service desk.
As service agents offload routine support tickets to automation, they're left with the most challenging issues to resolve. Without the right strategy, these difficult problems will increase open ticket duration times, reduce first call resolution stats and drive demand for onsite service calls.
For all these reasons, developing a flexible and responsive remote access strategy that complements your service desk environment is mission critical.
Remote access is an ideal solution to address these complex support issues and dramatically reduce the associated costs and risks. Remote access allows your support agent to see exactly what is happening on the remote system and take control of the environment to quickly resolve complex issues, first time.
Here, you will find our four top tips on selecting and integrating a remote access software solution.
1. Ease of use and integration
Some service desk vendors have proprietary remote access capabilities already integrated into their solutions, but most do not. Instead, they certify a range of 3rd party vendors that have met their contractual and technical requirements.
When evaluating remote vendors, it's best to trial the products and have a clear view of their subscription models, since the capabilities and licensing costs can vary substantially.
It's particularly important that remote access tools be simple for your support agents to use and deploy. The functionality should complement your service desk. You don't want to pay for service desk functionality within your remote access software that isn't required, or conflicts with your chosen service desk solution.
Ideally, your chosen remote access software will be certified by your help desk solution, but it's worth confirming the level of integration with the vendor before you commit. Not all integrations are equal. Make sure the way the remote access software is invoked fits into your service call workflow.
2. Avoid open source software
Some companies deploy open source remote access software for their service desk, mainly because it's free. While this can be tempting, there are very serious support responsibilities and security considerations you shouldn't ignore.
Technology is constantly changing, and devices are emerging that you may have to include in your estate. With open source software, there is no commitment or roadmap for future development, device support or even bug fixes. This means that the full responsibility for any issues that arise fall squarely on your shoulders. You have no backup or support from a professional engineering team.
Open source solutions introduce serious security concerns. To start with, most open source products simply do not provide the same level of security capabilities, such as end-to-end encryption, multi-factor authentication and access control. This makes you vulnerable to a myriad of different attack vectors, putting your organization or your customers at risk. Risks that an MSP or IT department may be held responsible for. It's also important to note that open source providers make no effort to address important regulatory obligations such as GDPR, HIPAA and PCI DSS.
With "free" open source software, you get what you pay for. When factoring in support responsibility and security considerations, a free product is a false economy, and you are far better off selecting a cost-effective, professional software solution from an established commercial vendor.
3. Enable multiple use cases
Your service agents need the flexibility to support a range of situations. Remote access software can assist by enabling both unattended and attended use cases.
The unattended example is when a service agent, with the correct permission, assesses, controls, fixes and maintains devices without a remote user being present. In theory, any device type can be accessed at any time around the world including corporate servers, employee workstations, IoT hardware and specialized equipment.
Attended access, commonly used for support cases, is when a remote user is present and grants permission for access to the support agent. This connection is straightforward when remote access software is preinstalled on the target device. However, you can still establish a connection without software being present.
For example, when a colleague or client is on a business trip and having problems with their laptop, they can download a one-time-use app and be granted access to the support agent for a single session. This "rescue" capability is becoming an essential service for internal service desks and MSPs.
When looking at remote access software options, it's best if you can find a single product that supports both unattended and attended use cases. One subscription will save you money, time and simplify your workflow.
4. Support your strategic ecosystem
Your responsibilities may well be focused on your service desk, but you shouldn't neglect the growing remote access requirements of your organization.
With changing business ecosystems, it's vital to enable broader resource sharing between internal departments and external suppliers, partners, and even customers. A close working relationship between these stakeholders can dramatically improve process efficiency and create a genuine competitive advantage through innovate products and services.
Remote access can contribute to your corporate vision of an integrated business ecosystem by allowing internal teams, external partners and customers to access important business resources. With all this at stake, it only makes sense to factor in the wider needs of your organization before choosing a remote access solution. Finding a vendor that can satisfy your service desk and corporate requirements is a great win-win opportunity.
---
While remote access software isn't new, it is playing a new, and increasingly important, role in the evolution of service desk technology. In the past, it was often viewed as a tactical tool and companies accumulated a range of remote access products for different purposes and departments. This approach simply isn't sustainable, affordable, efficient or secure.
It is important to dedicate time to review your service desk remote access requirements, and those of your wider organization, to develop a broader remote access strategy. This considered approach will pay dividends in cost savings, efficiency improvements and reduced security risks.