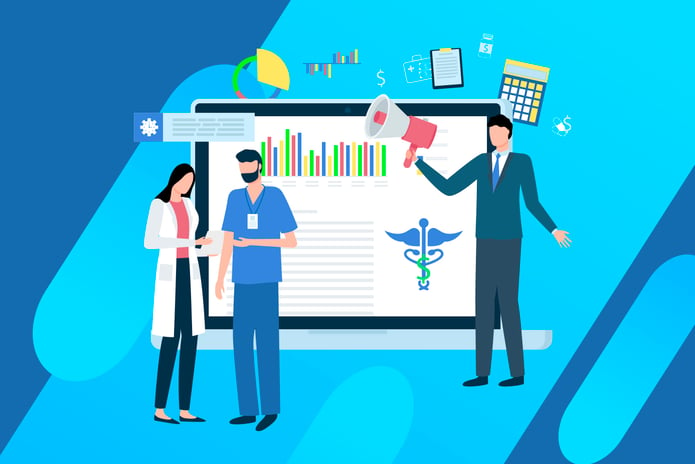 Technology is a defining influence in modern medicine and becoming a central pillar of every part of the healthcare ecosystem. It is revolutionizing and making treatments more targeted, more efficient and more effective than ever before.
Sophisticated hardware and software solutions, including apps, IoT, and high-tech medical devices are now ubiquitous in healthcare settings and used for research, diagnostics, major surgery, everyday treatments and administration alike.
Robotics, 3D printing, virtual reality and AI are all playing their part in delivering better medical outcomes, faster, for patients in GP surgeries, hospitals and at home.
Given this context, and the critical importance of keeping life-saving technology and services running at all times - intensified by the Covid-19 pandemic, organizations in this sector are coming under increasing pressure to deliver live, 24/7 tech support to clinicians and patients wherever they are located.
Here are 5 ways remote access will support the healthcare of the future:
Telemedicine supported by remote access
During the Covid-19 pandemic, GP surgeries were faced with a dilemma - how could they continue to provide their essential service to the public without putting staff and patients at risk? The answer was found with remote desktop software.
By installing a secure and easy to use remote desktop solution on practice computers, doctors were able to access patient files and records from the safety of their own homes, and conduct appointments remotely.
NHS practices all over the UK began using VNC Connect to support them to continue their essential services from afar.
More efficient ways of working to address rising costs
In the UK, a cash-strapped NHS is urgently exploring new ways of supporting a vast and growing digital infrastructure in the most cost-effective way. This includes streamlining and consolidating the IT support required to underpin it.
Indeed, as the NHS report 'Digital Fit for 2020' points out, the greater use of technology will mean a commensurate rise in service calls to help desks and there needs to be a proper strategy and operating model for handling them.
As scattered IT help desks across regions come together to provide a more cohesive and efficient service for their internal clients, there is also an acknowledgement of the importance of retaining high levels of customer service in what can be high pressured conditions.
Unique pressures in the healthcare system drive remote access adoption
Deploying remote access software to assist IT help desks in healthcare settings can help consolidate services in just this way. This strategy can often deliver support more quickly and efficiently than by maintaining small teams of on-site technicians in multiple locations.
With remote access solutions staffed by larger teams, technicians can troubleshoot IT issues more quickly and more cheaply, since there is no time lost or costs incurred by real-world site visits. And, of course, quicker ticket resolution results in happier staff and better served patients.
The unique ability of remote access solutions to allow technicians to 'take control' of laptops and computers means they can see exactly what is going on with a client's device and better understand the problems they are facing. Far from promoting a more detached and perfunctory brand of customer service, remote access can support a more comprehensive and empathetic approach to the resolution of customer problems.
In high pressure and stressful working environments, the ability to receive focused and personalized support for what could be high impact system failures is highly desirable.
Bring Your Own Device makes secure, flexible working a reality
The high-pressure working conditions experienced by many healthcare professionals has resulted in a greater focus on staff well-being and a push to support flexible working wherever possible.
Remote access is helping staff achieve a better work/life balance, by letting them complete admin, planning and paperwork at home or otherwise away from the office. At the same time BYOD (Bring Your Own Device) policies are helping stretched health service budgets facilitate more remote working in the most efficient way possible.
However, cybersecurity threats and patient confidentiality concerns pose considerable challenges for the safe accommodation of these working practices into the healthcare environment.
The right remote access solution can provide a highly secure portal into your staff's real-world work spaces, where they can work uninterrupted and without the danger of the security of your systems being compromised. These tools mean that there is no need to transfer or store confidential information on personal devices, nor is there any need to divert or receive work emails directly on personal phones, tablets or laptops.
Remote access to support IoMT devices
In the age of the Internet of Medical Things (IoMT), high-tech and smart devices will be used more and more by clinicians and patients alike in the provision of diagnostic and day-to-day care. But, as Deloitte has noted, although these high-tech care solutions result in better care and outcomes for patients, they are gradually increasing the overall costs of healthcare. As a result, healthcare providers are going to need a realistic and cost-effective strategy for supporting their use.
There are many case studies showing how centralized remote access support is already helping with the support of specialist technology in the healthcare sector. In this example, engineers are troubleshooting and fixing problems with sophisticated medical imaging equipment remotely, without the need for expensive site visits, or time-consuming and difficult phone calls.
As the med tech involved in patient care becomes ever more complex and integral to patient treatment and well-being, industry professionals are predicting the need for yet more proactive, predictive and personalized support solutions.
Better routing of service desk inquiries and the automation of certain support calls will free up real-world resource for the most serious and complex customer queries. Service desks may also need to prepare themselves to deal proactively with med tech failures, resolving issues spotted by algorithms designed to monitor and regulate the digital ecosystem.
As all of these demands and trends become more pressing for organisations operating in the healthcare sector, it is clear service desk strategies will emerge as critical business and operational enablers.
Remote access technology can play a huge part in this, creating opportunities for the consolidation of resources to deliver more expert and personalized help where and when it is needed most. The application of remote access technology can also give teams and organisations deep and empathetic insight into users technical issues, which will be essential for administering a complex digital ecosystem.
Remote desktop software deployed as part of an overarching support strategy will help deliver the mix of insight and personalized customer service at the scale and pace required by predicted, future growth.
Need remote access for your healthcare needs? Try it for free
VNC Connect is a safe, secure and reliable remote access software which supports HIPAA compliance standards. Find out more about remote access for healthcare and try VNC Connect for free for 30 days.
Blog updated 05/03/2021